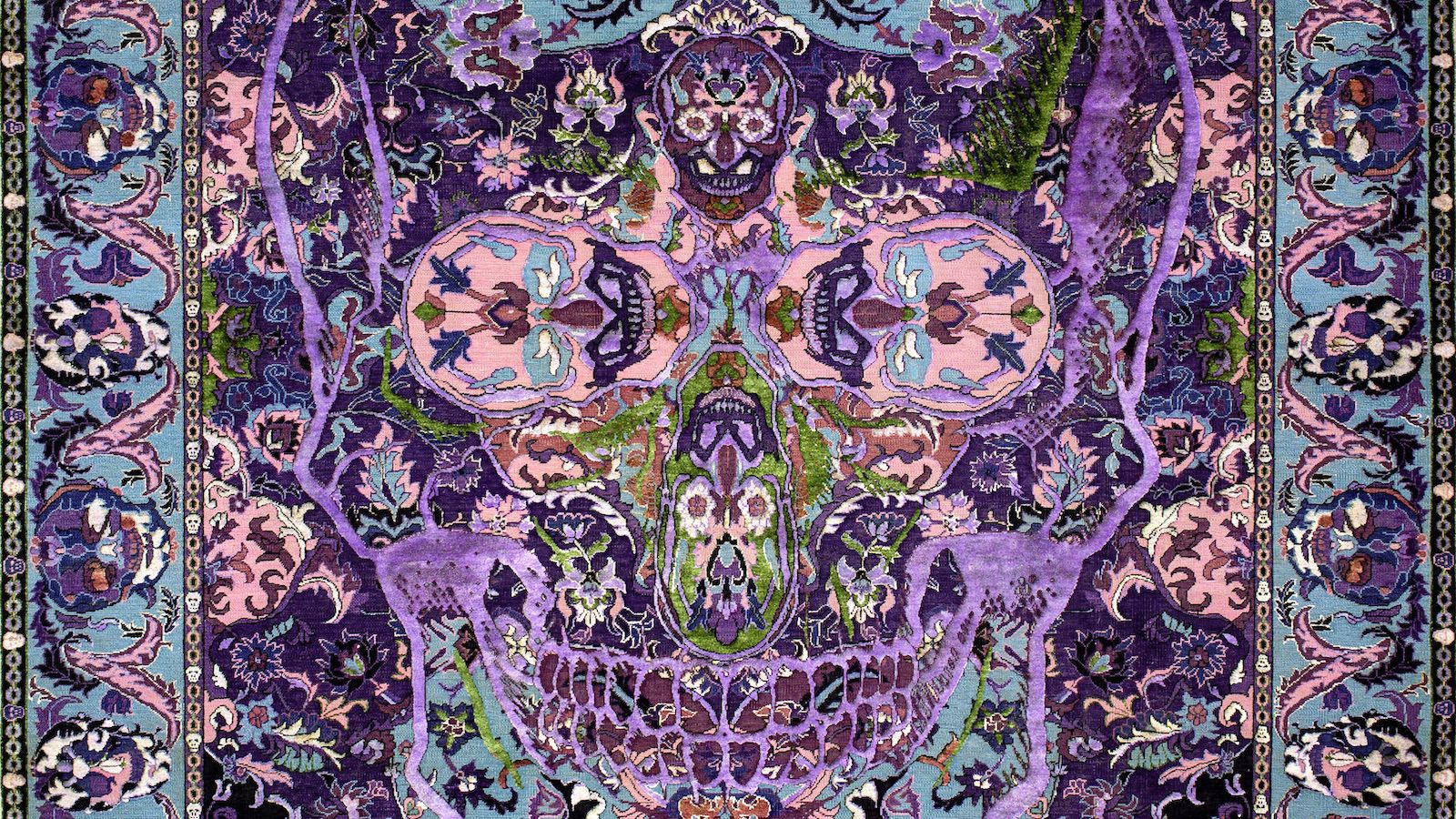 A little swallow for freedom, an anchor for loyalty, a rose for love and a skull for transience... Many tattoos have long been true classics which have been reinterpreted over and over again for centuries, yet can represent a very personal and meaningful significance to each individual.
In the Skulls collection, Jan Kath combines the motifs of body art with classic oriental carpet patterns. Like secret messages, often only recognizable at a second glance or at some distance in top view.
Material: hand-spun Tibetan highland wool and Chinese silk
Technique: hand-knotted
Custom size, shape and colours
Jan Kath in cooperation with Entrance to Heaven.