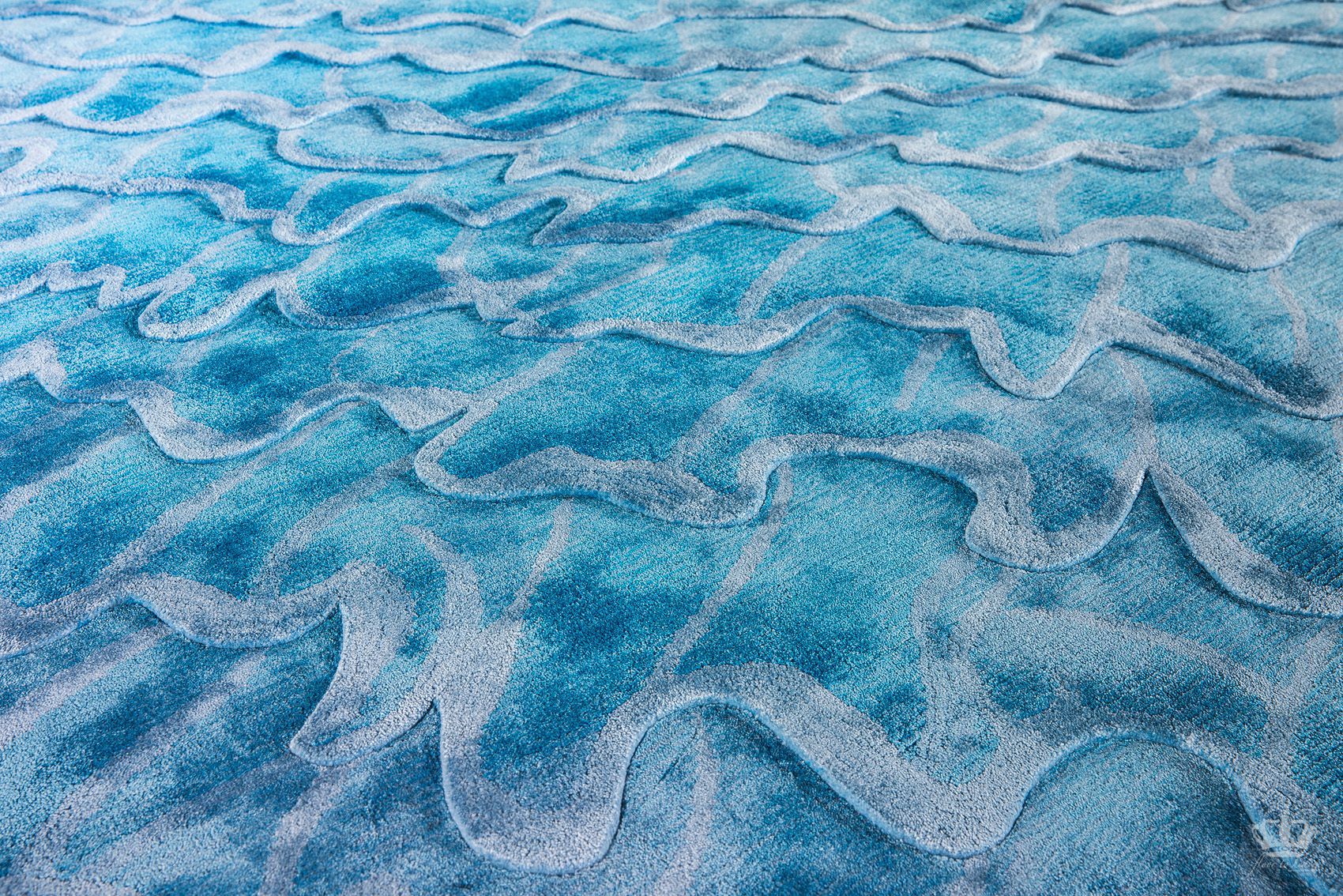 Colour, line and light are the natural elements of this tidal design–the peak of Michaela Schleypen's technique. Within the colour graduation of the entire rug surface, each wave is hand-sculptured with intricate gradients. The rug comes in two shades: Baltic sea blue and Mediterranean turquoise blue.
Material: lustre cotton.
Technique: hand-tufted.
Custom size and shape.