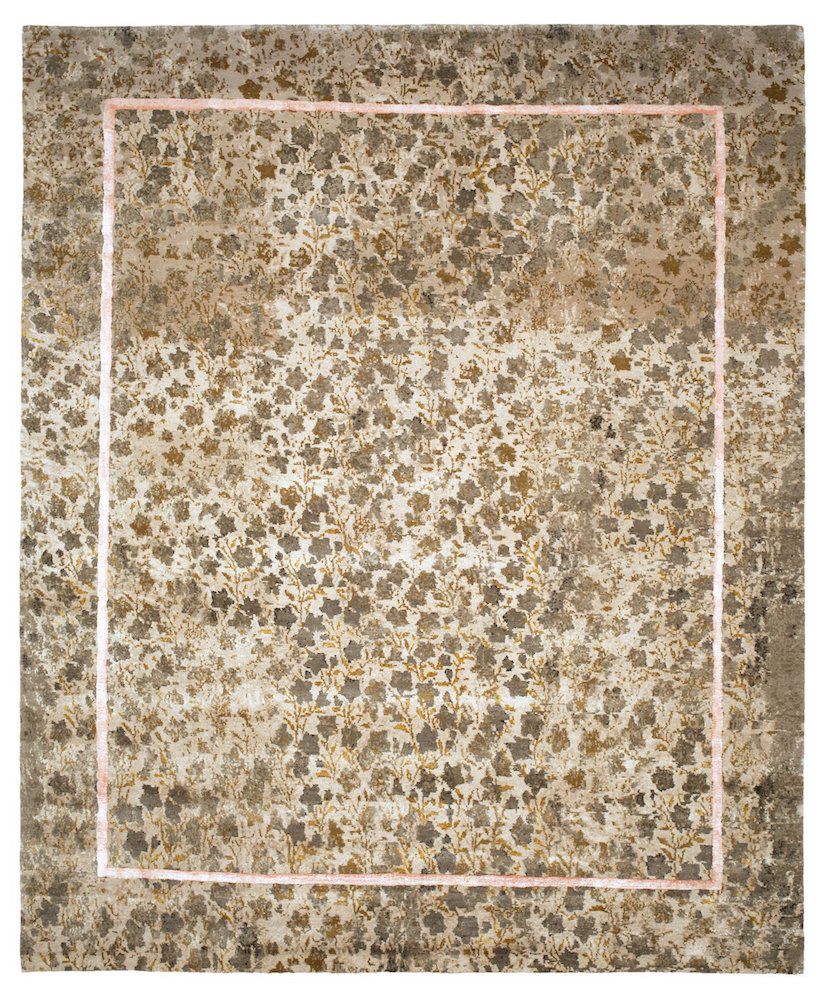 Textiles are living history. They accompany us throughout our lives, touch us, are close to us, protect us from the sun and the rain, keep attention away, but also attract it. Jan Kath inspired by antique Japanese patchwork fabrics.
Material: hand-spun Tibetan highland wool, Tibetan nettle fibre and silk.
Technique: hand-knotted.
Custom size, shape and colours.