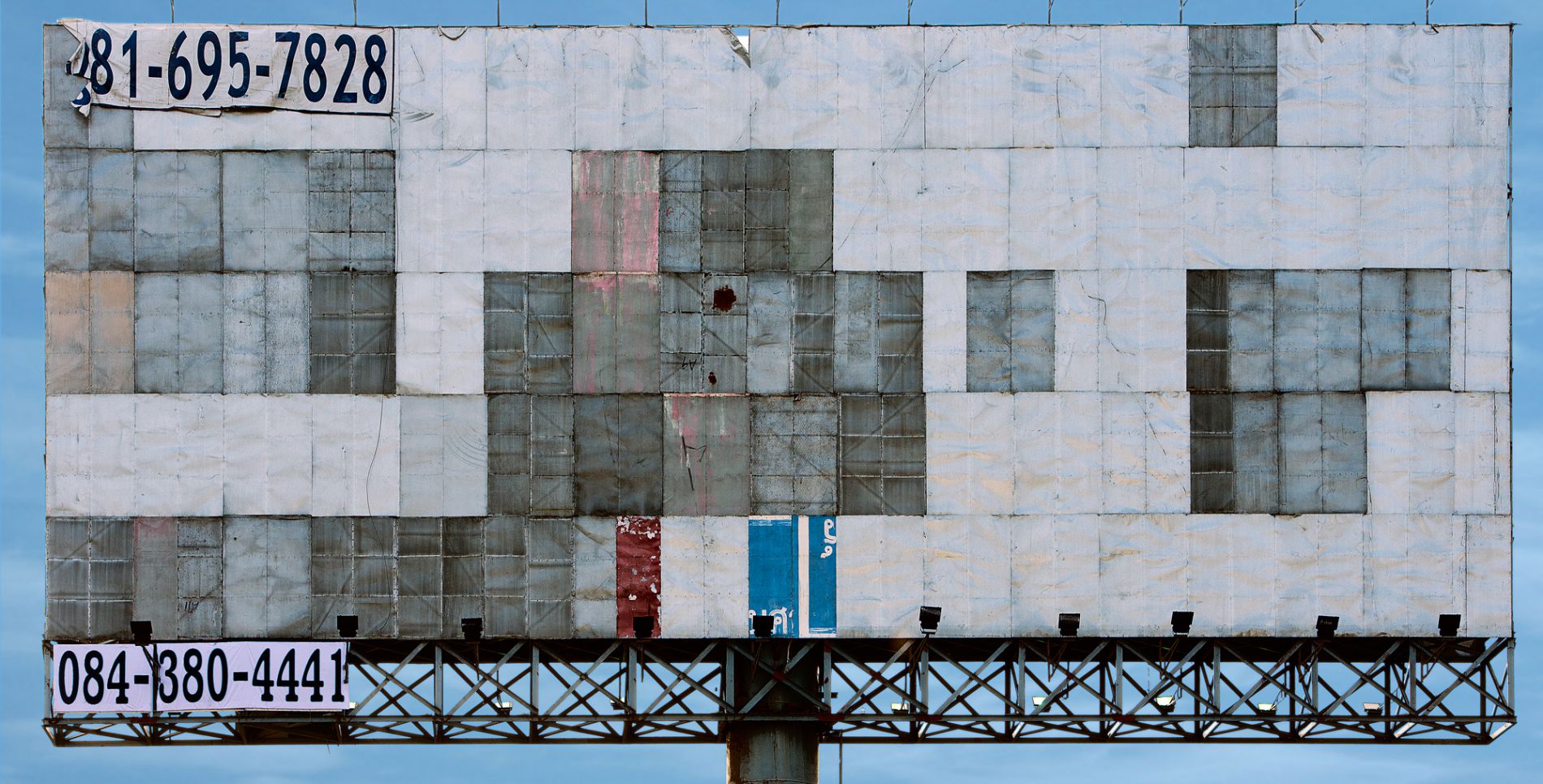 Jan Kath's second home is Bangkok, where he is fascinated by the patterns of large-scale billboards placed along the highway to the Suvarnabhumi airport. Pixel data from photos of the placards was rendered knot by knot in a high-precision process, bringing out even the finest colour nuances in pastel tones.

Material: hand-spun Tibetan highland wool, Tibetan nettle fibre and silk.
Technique: hand-knotted.
Custom size, shape and colours.