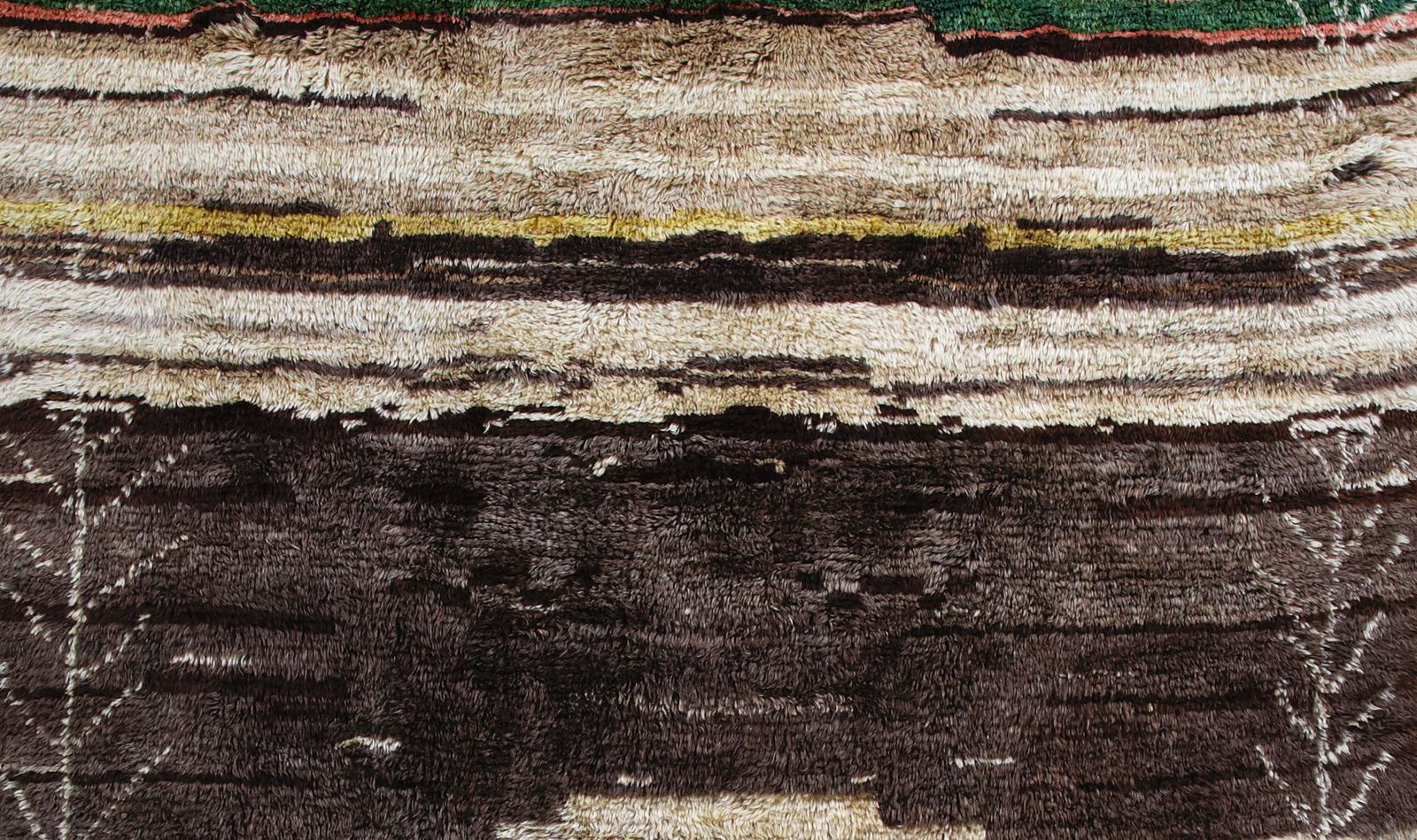 Jan Kath has created 4x5m Moroccan-inspired rugs according to ancient methods, bringing an unusual dimension to traditional patterns in natural colours. Kath updates the Berber styles, which served to insulate bare floors from the cold. The rugs' thick pile, with wool from sheep in the Atlas Mountains, will make you want to curl up and sleep.

Material: wool.
Technique: hand-woven.
Custom size, shape and colours.